vaportrailer, on 24 May 2019 - 04:50 PM, said:
Dunno about tonight, but right now I'm going to have the filthiest of drinks: the Long Island iced tea.
It's a firm and delightful blend of three white liquors - generally vodka, rum, and gin - but can really be any old thing topped up with cola so you can't taste how drunk you're getting. Triple Sec is optional. So is stomach lining.
Whee!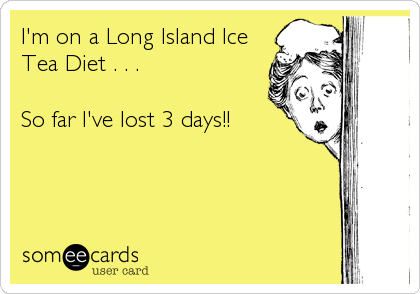 I love those somee cards. Spaghetti Lee, of happy/unhappy memory (depending who are you on here), used to always post them