Huge Ackman, on 04 January 2016 - 06:43 PM, said:
I love all the old stuff up to and including Music From The Elder. I saw them in Milwaukee, on the Destroyer tour and from the front row for Dynasty. This was the very last show of the original line-up before Peter left the band the first time... The Sports Arena in Toledo, OH. A long, cold day outside in December to among the very first to get into the venue for a true "general admission" show. I only remember the moment that Gene rose up from the stage floor and started his antics and using up the one roll of 110 "Instamatic" film I had with me in less than two songs (except for remembering to save one shot to catch Gene's fire breathing, which I did pretty well). At the end of the show, Paul place his destroyed guitar into my hands but I was immediately mobbed and the thing got ripped from my grasp. I did end up with one of Gene's picks from the night but that has long since been lost. I wish I knew then how important music and the memorabilia would end up later in my life and I would have fought harder to keep Paul's guitar and would never have let Gene's pick and the ticket stuff from that night vaporize. I do still have the bootleg T-shirt that I bought out in the parking lot after the show... it has Rock 'n' Roll Over cover art on a yellow-sleeved T that is now thread-bare but still fun to show off to anybody who knows the good old days of the band... Good times... Rock ON!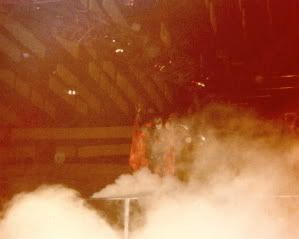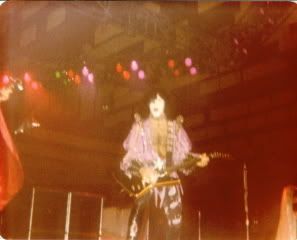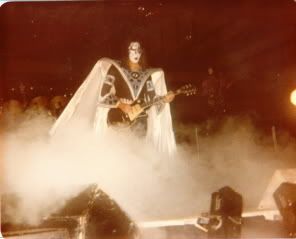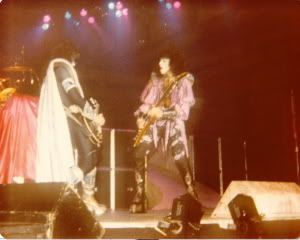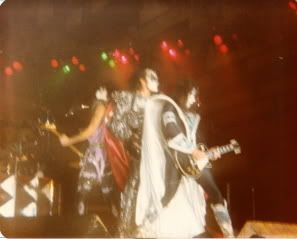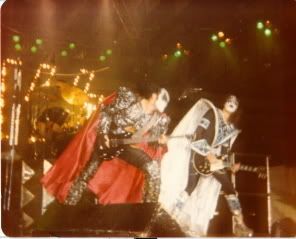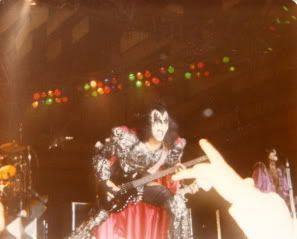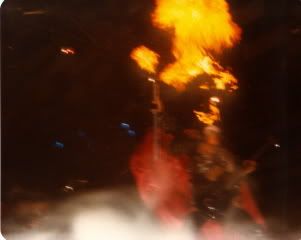 GREAT POST!!!! EPIC!!!!!!