Mieko8, on 25 May 2015 - 10:19 PM, said:
I don't think it's sonic blue. I think it is actually white. His sonic blue is the one he got for the CA tour. He played it for the Garden.

Has to be sonic blue... the lighting in my pic is what makes it look white. He only brought two "white" jazz basses on tour. One has a maple neck with black block inlays (actually blonde), and the other has a tort pickguard - this one in question has a white guard...
here is the sonic blue jazz circled in red from the tour book - it is the only jazz with a white pickguard that could be mistaken for white, under hot spotlighting: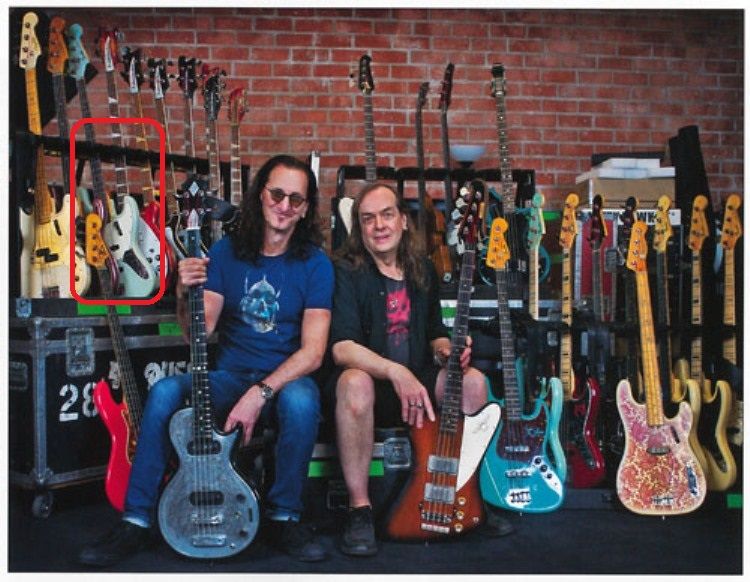 Edited by rushbass, 26 May 2015 - 04:56 PM.