OK, so it is time to resurrect this thread...
I've begun another Alice Cooper listening marathon. (listening to his albums, studio/live/compilations) start to finish in chronological order.
So, I've just finished with the Alice Cooper Group era and am absolutely astonished at the collection of music they made together in just a few short years.
The first two albums "Pretties for You" and "Easy Action" were more Psychedelic/Acid Rock in nature and were released on Frank Zappa's Straight label.
Bob Ezrin then took a hold of the band and they hit it big...in a big way.
They (The Alice Cooper Group) released 5 albums (Love it to Death; Killer; School's Out, Billion Dollar Babies & Muscle of Love) between the years of 1971 and 1974.
Four went platinum and the 5th (Muscle of Love, produced by Jack Douglas) went gold.
These albums are simply amazing...if you haven't heard them start to finish, you really owe it to yourself to check them out.
Up next for me, is more Alice Cooper as he goes solo with the classic, "Welcome to My Nightmare".
~Cheers, RGLT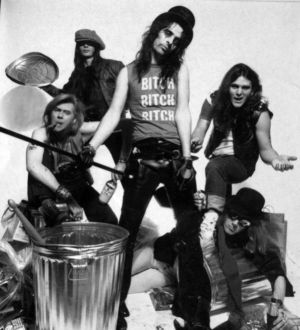 Edited by ReGorLaTroy, 28 February 2013 - 06:47 PM.