On behalf of the administrators of The Rush Forum, I hereby present the eleventh Solar Federalist Badge to
Slaine mac Roth
...whether he's playing music or enlightening our minds, he's a true Rush fan and proper gentleman. One of our earliest members from across the pond, Slaine's contribution to TRF is immeasurable! His wit and humor make our board one smashing place.
Slaine, you have assumed control...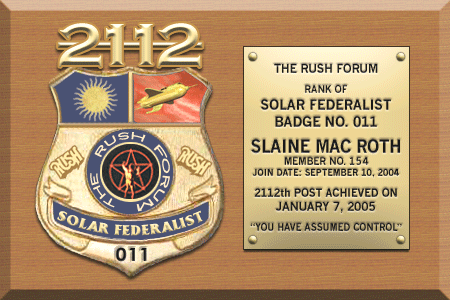 ...of
The Rush Forum's Solar Federalist Badge Number 011
...we raise a pint of Speckled Hen to you!
Congratulations!