Rhyta, on 03 October 2021 - 03:28 PM, said:
goose, on 02 October 2021 - 09:31 PM, said:
4-0 Eastern Washington's QB Eric Barierre leads the FCS with 445.8 yds per game. Tonight he faces the Montana Grizzlies, who have given up only two touchdowns in their last three games (they are 3-0). Live on ESPN2, from the Inferno!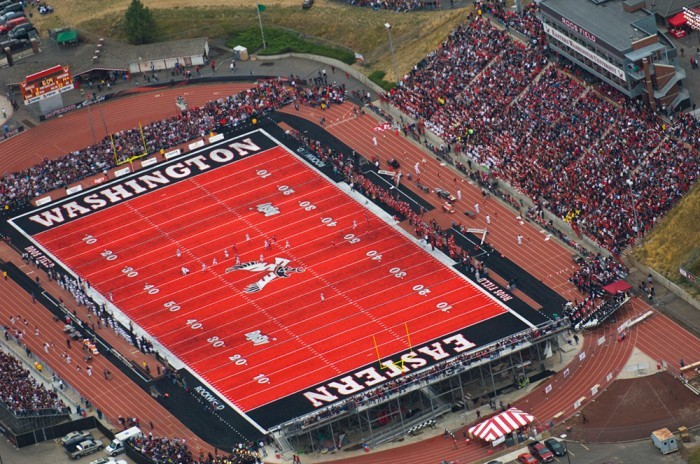 Right across from my college dorm room!
That field is awful, it must hurt the players' eyes.
Even worse than the blue turf at Boise State
My nieces graduated from Eastern in 2011 and I sat on that abomination for the ceremony. Terrible. Don't like it, don't like the blue at BSU. Old "get off my lawn" guy done with his crotchety rant.