I saw a post on a FaceBook RUSH fan page about the Toyota RUSH vehicle. It seems the RUSH is only available in Asia. This SUV looks a bit like the Sienna that I drive so I went looking for one of the logo plates from the RUSH to paste onto my Sienna here in the USA. I found them but only from China and with a pretty hefty shipping cost for a cheap plastic logo. To mitigate the shipping I bought a few extras of the logo plate in hopes I'd find other RUSH fans who might like this for their car or other application.
The plate is 6-3/4" x 1-1/4" in size, chrome silver plastic with strong adhesive intended for all-weather sticky for use on an auto body. If you want one for $7.50, or have questions about this item, drop me a PM here and we can figure out the details.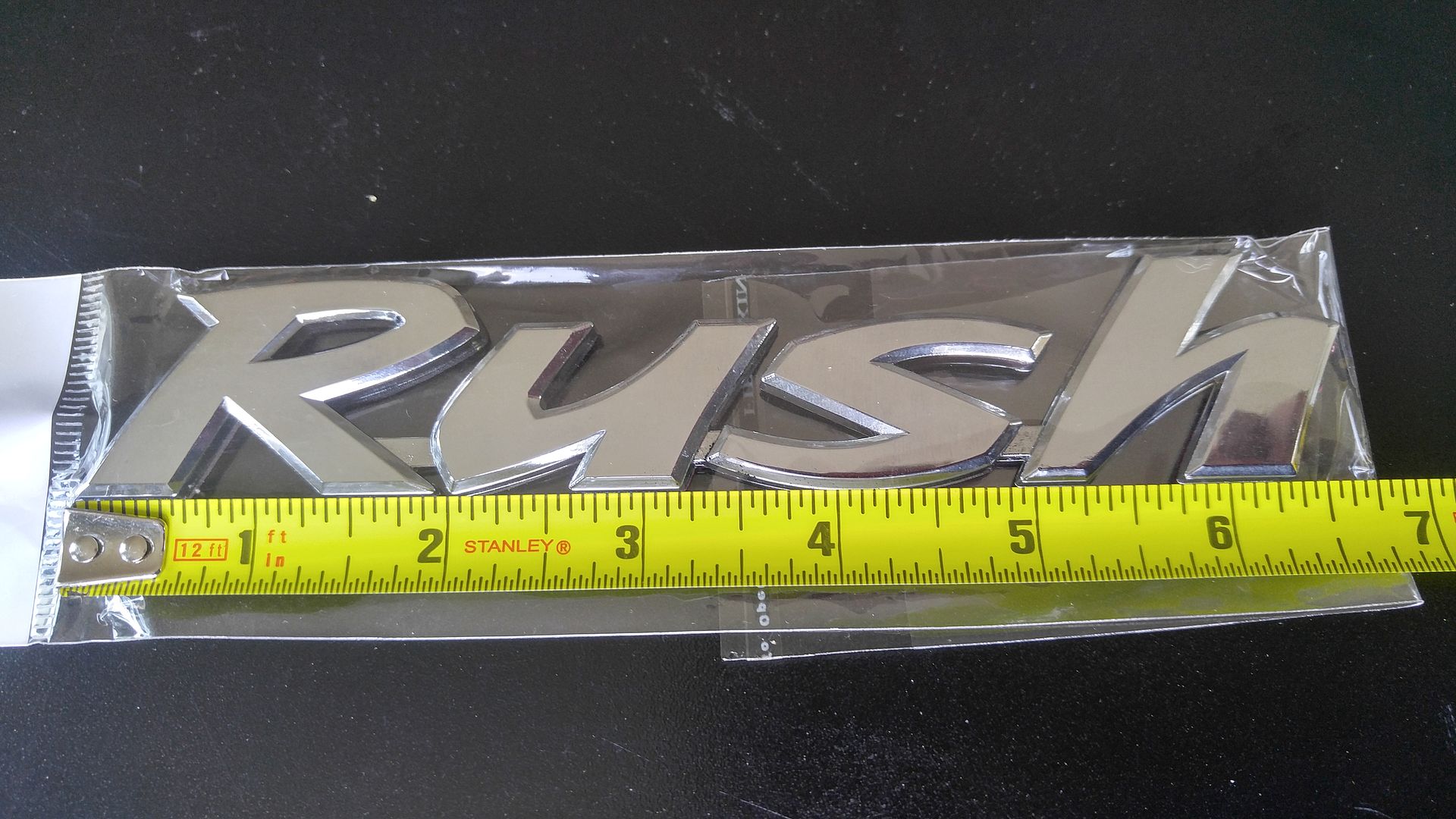 Rock on!
Edited by Huge Ackman, 03 July 2019 - 11:56 PM.