What are ur opinions on the Cure song Friday I'm In Love??
I love the song and it's one of my favorites from The Cure tbh, thou a lot of ppl hate on it bc it's happier than there other songs. I love that it's different than other Cure songs and I LOVE the video a lot!! Every time I play it n watch the video I always get a smile on my face bc it makes me so happy (besides my girlfriend Mary ofc). The music video took only two hours to film, and features homages to silent-film pioneers actually, as Rolling stone points out in this article:
https://www.rollings...nt-know-w477370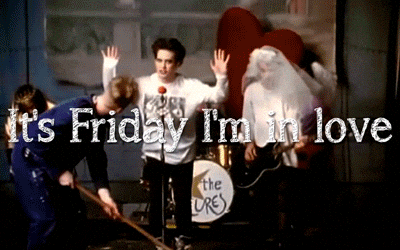 Edited by Permanent-Rush, 27 December 2017 - 06:04 PM.