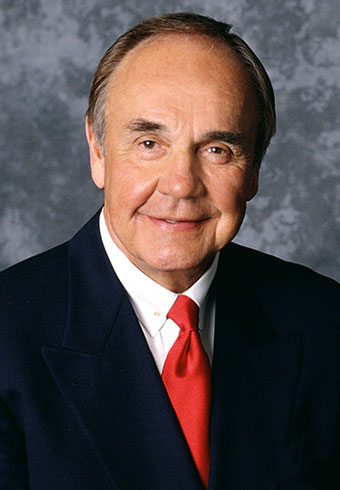 Enberg retired with multiple broadcasting honors, including the National Baseball Hall of Fame's Ford C. Frick Award, the Pro Football Hall of Fame's Rozelle Award and the Naismith Memorial Basketball Hall of Fame's Gowdy Award. He also took home 14 Emmy awards.
After starting his full-time career calling local games in Los Angeles in the 1960s, he spent 25 years at NBC, where his highlights included calling Michigan State's 1979 NCAA championship victory over Indiana State in a game that featured Magic Johnson and Larry Bird and helped usher in the modern era of basketball.
He spent 11 years at CBS and covered Wimbledon and French Open championships for ESPN starting in 2004. In total, he called 10 Super Bowls, 28 Wimbledon championships and 8 NCAA Tournament championships, according to the Union-Tribune.
He spent his last seven working years calling the Padres before retiring in 2016.
Edited by Principled Man, 22 December 2017 - 05:28 AM.