Rushman14, on 07 March 2018 - 10:40 AM, said:
Principled Man, on 07 March 2018 - 08:54 AM, said:
LedRush, on 06 March 2018 - 11:41 PM, said:
Quote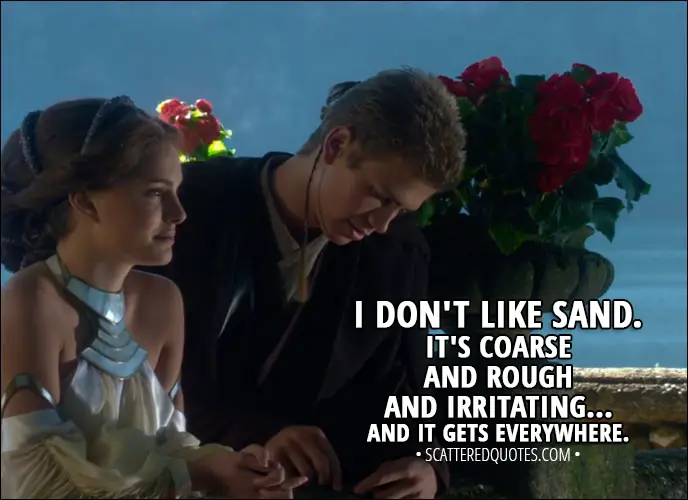 That's one of the most honest and believable moments of the movie. Out of all the crap dialogue, I never understood why people pick on the one of the only pieces which works.
I agree. It's a good metaphor for Anakin's desire to leave Tatooine in favor of somewhere far more pleasant.
Most of their scenes together should have included similar dialogue. It would have been much better than "You're so beautiful"...... "I'm so in love".... "I deeply love you".....
Had a decent actor delivered those lines it might not be as cringe worthy. But it's horrid.
Just imagine a Top Level actor like Natalie Portman having to say her horrible lines. It must have given her migraines.
Edited by Principled Man, 07 March 2018 - 10:58 AM.