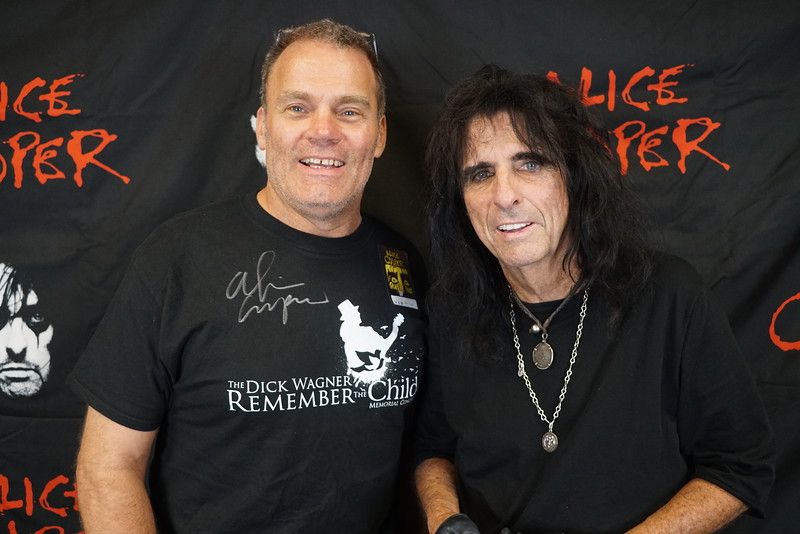 I regret never knowing Mr. Wagner while he was alive but I've come to know his work and to realize that the "The Maestro of Rock" is one we ALL know....even if we don't know that we know his work.
Dick started with The Frost in the late '60s (a Grande Ballroom "house" performer). He composed and played with Alice Cooper, was a credited player with Lou Reed (that amazing intro and lead on Sweet Jane on the live "Rock n Roll Animal) and a session lead who sat in on recordings for at least KISS and Aerosmith while their band-member leads were too zonked out to make it to the studio (Get Your Wings and DESTROYER!)...probably others. If you are a fan of classic rock, you HAVE heard him play and/or heard his compositions performed by big-name artists.
I met the wife of the modern-day Dick Wagner Band's guitar player and have since gotten to know Ray. I am sure that I never would have gotten to know and love Dick Wagner the guitar player and composer if I hadn't met Sue but I'm sure glad that I did. If I hadn't met her, I'd never have become a fan of this great musician and all of his spectacular work...
So, now you know...
Rock ON!!!
Edited by Huge Ackman, 18 August 2017 - 07:21 PM.