EDIT:
It was a 4003, not a 4001
To be honest I was not super impressed. I was on vacation this past week and as always I like to go looking to see what's out there in guitar / bass land. At a nearby Sam Ash's they had a whopping THREE new Ric
4003's
up on the wall (!!!!) A black, cream, and blue one. Where I live I never even ever see one of these things "in the wild", to put it in perspective. Even with a price tag of just under $2000 I had to give it a try.
Well.. I know these things are revered by everybody and maybe rightfully so but this really didn't DO anything for me when I gave it a shot. I tried the Ric-O-Sound input and yeah it did kind of have that famous buzzy tone that I like but just playing it I wasn't super impressed. Especially for a $2000 instrument. It wasn't all that comfortable to play either. The only thing that really stood out was that it had a ton of sustain.
So I know we all have opinions and etc, but for this particular bass player my small sample with a real Ric I'd have to say I wouldn't recommend it. Sure it looks awesome and sounds pretty decent for some types of music but it didn't give me a lot of good 'feel'. Even my Musicman Ray 34 which is a lower end Stingray seems a lot better and it's less than half of the cost.
I thought I'd post about it here, since you guys actually care about stuff like this
Looked like this, but this isn't the actual one: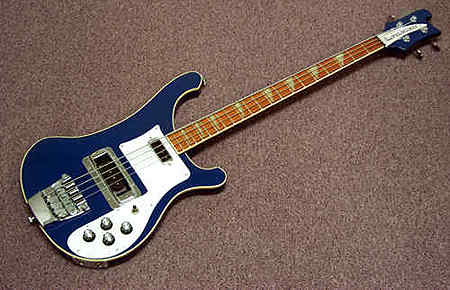 Edited by Del_Duio, 03 April 2017 - 03:23 PM.